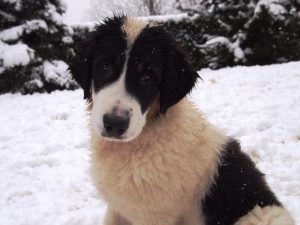 ---
Milky has found herself a new home. She has been happily accommodated by family with two kids and she departed to her new environment. Milky is no longer available. We wish her all the best and many years of happiness to her and her new owners.
———————————-
Milky – a beautiful female Tornjak puppy. With symmetrical marks on her head, dominant white-black combination of hair/coat and adorable brown cheeks. Simply, Milky has a remarkable head. Her back is straight and body has very good square shape with long tale.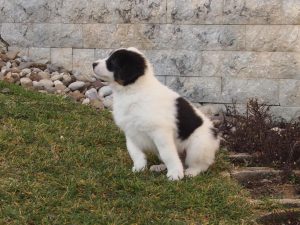 She is dynamic, playful, curious, intelligent, when close to humans she is calm. She approaches gently to ones she love, with respect. Human contact is important to her.
Milky is looking for a new home and owners. Place where she will be appreciated and loved.